Books: Memphis Wrestling History Presents 1982
Book News
13 Mar 2011
MWH1982 Now An Ebook on Amazon
Click the image below to see the Ebook version of my book. You can purchase + download it today!


Click Here!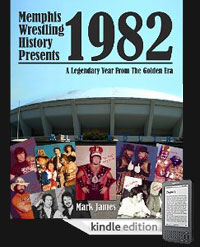 20 Jan 2011
Order Now!
The book is available for purchase at Amazon + at the publisher.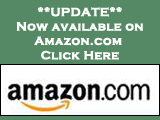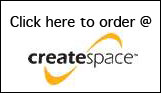 29 Sep 2010
SLAM Review
Chris Schramm of the SLAM news site has just posted another review on the 1982 book...
15 Aug 2010
First Review
Mike Mooneyham of the Charleston SC Post and Courier has released the first review on my 1982 book...
Our Latest Book, 'Memphis Wrestling History Presents 1982' Is Now Available!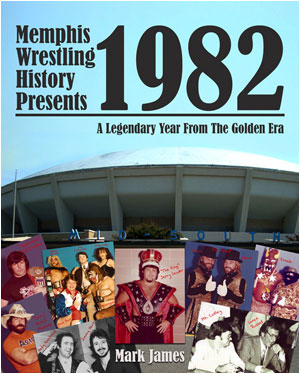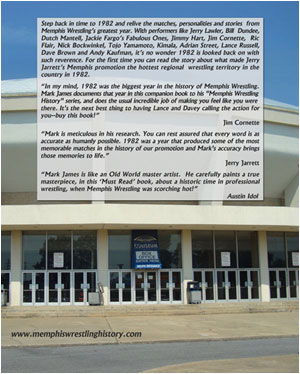 After 2 years in the making, I'm happy to announce that my latest book is now available for purchase. The book is 434 pages and measures 8"x10" and the price is $25. This big book focuses entirely on the year of 1982. Many fans might not realize how big a year it was for the Memphis wrestling promotion. Some of the things that took place in 1982 are: Lawler & Andy Kaufman start their feud, the Fabulous Ones were created, Kimala was created, Jim Cornette becomes a manager, Ric Flair and the NWA world title come to the Saturday morning show, Lawler vs Bockwinkel for the AWA world title, JJ Dillon invades Memphis, Lawler vs Dutch Mantell, and much more.

With all these great topics from 1982, I break each month down and give the fans an in depth recount of what went down, as well as some of the behind the scenes stories that have never been told before. Another great part of these stories is input from the men who were there. Some of these guys include: Jerry Jarrett, Lance Russell, Jimmy Valiant, Dave Brown, Dutch Mantell, Jim Cornette, Austin Idol, Guy Coffey, Steve Keirn, Nick Bockwinkel and many more. Jerry Lawler even contributed a few comments. To hear what happened from there own mouths adds so much to the memories we have from those classic matches and angles. Also included in these pages are analysis of those wonderful days and some of the things broken down are: Why things happened or didn't happen, why certain things worked or didn'y, etc. All of these chapters are highlighted with some amazing photos. At the top of that list are the photos of Jerry Lawler vs Andy Kaufman's first match that were taken by Jim Cornette. This is the first time in decades that Jim has allowed these old photos to be used anywhere.

As an added bonus and for the first time ever, the entire monthly Jarrett Wrestling Promotion schedule is printed in each chapter, not just the Memphis schedule. When you look and see the amazingly hectic schedule Jarrett's wrestlers had to run, you understand their dedication to the sport.

While the written part of the book takes up around 150 pages, the remaining 270-plus pages are filled with all of the 52 weekly programs that were sold every monday night matches at the Mid-South Coliseum cards. Jerry Jarrett has been very supportive and said to use anything needed from his promotion to get the story of 1982 told.

How To Purchase A Copy?
The book is available for purchase online thru Amazon.com or my publisher, CreateSpace. I will be selling a limited number of copies out of my home. You can email me to make arrangements for a copy of my new book. Just click HERE to go to my contact page to send me an email and telling me you're interested in getting a copy and I'll get back with you the same day.