Jerry Jarrett
Jerry's Books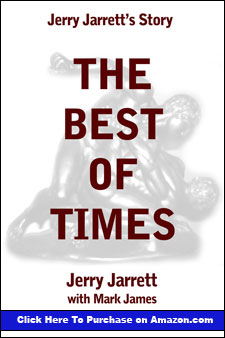 12 July 2011 |
Jerry's Book Has Been Released!
Click the cover above to order it online thru AMAZON.COM, or click HERE to order it through the publisher.


Use the link below to purchase the book from Amazon.com!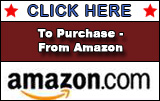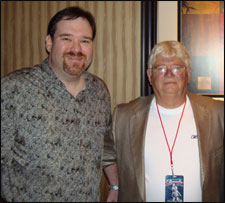 23 Feb 2011 |
Jerry Jarrett's First Book
Here's a link to Jerry Jarrett's first book.

Click the cover to below to buy Jerry's first book from Amazon today. It originally came out in 2004 and is a detailed look at how Jerry created TNA.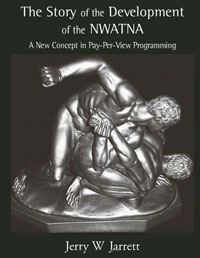 Jerry Jarrett: The Best of Times


The Best of Times by Jerry Jarrett – Available Now

In Jerry Jarrett's lifetime he's experienced life and death, heartbreaking betrayals, amazing successes along with stunning defeats, none of which occurred in the wrestling ring. As crazy as the world of professional wrestling was, it didn't hold a candle to what went on behind the scenes. Jerry Jarrett's life can only be described as a rollercoaster ride.

Author Jerry Jarrett has finally released his long awaited autobiography that covers his entire life. Jarrett has been called a wrestling genius and promoted professional wrestling for nearly 50 years. Jerry, along with son Jeff founded TNA Wrestling in 2002.

Mark James, co-author and editor for The Best of Times says, "If I had a quarter of the defeats that Jerry Jarrett has suffered in his life I don't know how I'd be able to keep that positive attitude he has. Jerry's so positive and always moving forward, it's somewhere between Gandhi and Jimmy Hart."

In the 1940s, Jerry Jarrett's humble beginnings on Nashville's 22nd Avenue only served to drive his spirit to succeed. Putting on live professional wrestling events at the age of fourteen, Jarrett's path to success soon became apparent. From ruthless business partners to wrestlers legitimately trying to kill him, Jerry always looked ahead to the future and never let the past stop him. While most would have taken it easy after achieving the highest levels of success in wrestling, Jerry's personal drive did not have an off switch and led him to excel in other business ventures.

The Best of Times (386 pp.) is being released the first week of July 2011 and is priced at $23.99. It is available on AMAZON.COM as well as the publisher's WEBSITE.

The author is available for interviews and book signings.