Jerry Lawler
Jerry's Book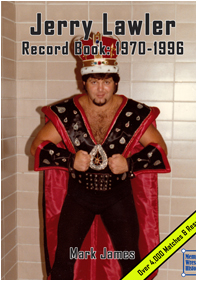 30 Aug 2018
Jerry's Record book is about to be released thru AMAZON.COM



Use the link below to purchase the book from Amazon.com!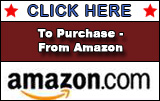 Jerry Lawler: 1970-1996 Record Book


Jerry Lawler Record Book 1970-1996 by Mark James – Available Soon

This book collects all the known matches & results on Jerry Lawler. The King has been wresting since 1970 and shows no sign of quitting anytime soon. This book features over 4,000 matches & results from Jerry's amazing career. From his time in Memphis, to his travels to Florida, Alabama, Georgia, Texas, Japan, the AWA and the WWF, it's all covered.

Also included in the book are some never before seen photos from throughout Jerry's career. It's a great look bck at one of pro wrestling's greatest stars.

Jerry Lawler Record Book 1970-1996 (268 pp.) and is priced at $22.99. It will be available on AMAZON.COM.

Here is a link to Jerry Lawler's podcast of Aug 15, 2018. The second half of the episode features Jerry talking abou this new book. CLICK HERE to download this episode.