Books: Rags, Paper And Pins: The Merchandising Of Memphis Wrestling
Rags, Paper & Pins Book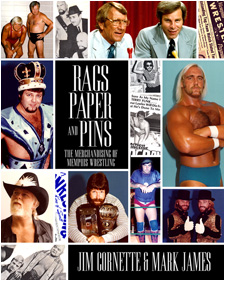 8 July 2013
Rags, Paper And Pins To Debut!
The new book will debut on Aug 02, 2013 at Fanfest at Charlotte, NC. Monday Aug 05, 2013 the book will be available for purchase thru the publisher as well as Amazon.com.


Use the link below to purchase the book from Amazon.com!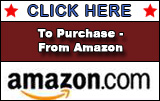 Or check the book out at the publisher.

Use the link below to purchase the book from Amazon.com!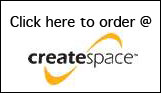 'Rags, Paper And Pins' To Debut At Fanfest Aug 2, On Amazon Aug 5


Rags, Paper And Pins: The Merchandising Of Memphis Wrestling, by Jim Cornette & Mark James

MWH's latest book is a collaboration with Jim Cornette. Most wrestling fans remember buying pictures of their favorite wrestlers in the old days. This book covers the gimmick table items from the 1960s, 1970s & 1980s for the entire Jarrett and Gulas promotions. These were the days before the WWF turned merchandising into a moneymaking machine. Take a unique look back at the glory days of Memphis Wrestling. Included are some amazing stories told by Jim Cornette along with many of his personally taken photos along with many items from records to flags to Frisbees. Also included in this book is the entire 6 issue run of Jim Cornette's early 1980s Championship Wrestling Magazine. These came out from 1980 thru 1982 and were only available at the merchandise table at Jarrett Promotion's Wrestling Cards. This is the first time these magazines have been reprinted or collected since they came out 30+ years ago.


Rags, Paper And Pins: The Merchandising Of Memphis Wrestling (350 pp., B&W) will be available Aug 5, 2013! It is priced at $24 and is available in print at AMAZON.COM as well as the publisher's WEBSITE. For our fans in the United Kingdom, the book is available HERE at Amazon UK.

Both authors are available for interviews and book signings.

Contact: mark@memphiswrestlinghistory.com